In Myanmar, Thadingyut is the Festival of Light, three days to celebrate the end of the Buddhist lent. This year, Thadingyut happens between 29th and 31st October.
In a middle-class township of Yangon, the former capital of the country formerly known as Burma, an improvised concert stage has been erected between two buildings. A large but peaceful Crowd is filling the main street, the parking lot behind the buildings, and every window of each floor.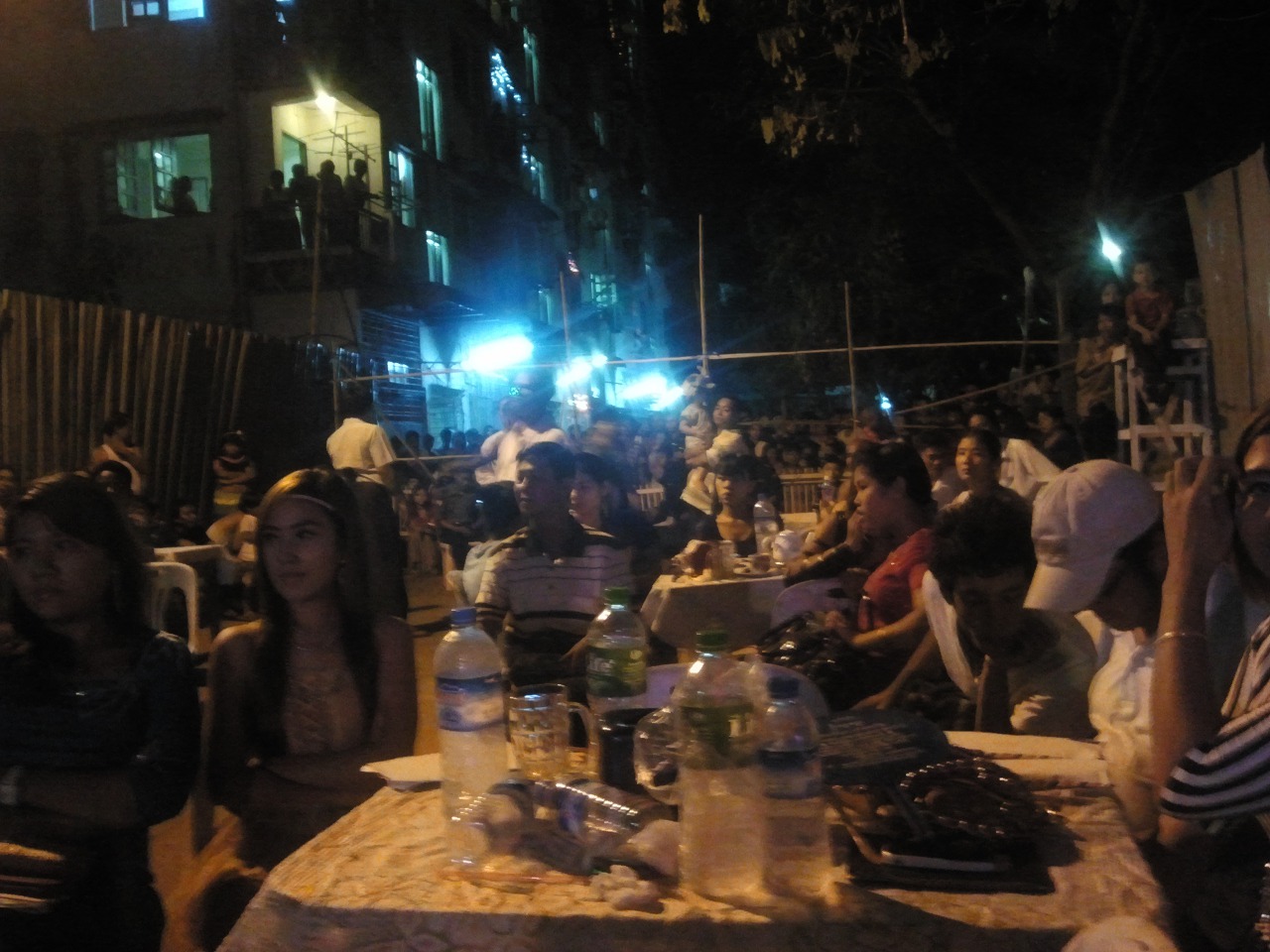 The Diva is now singing and the Crowd is one with her. Parents, Children, Grand-Parents, Friends, Couples, Families, Single people… everyone is taken over by the music.
Meanwhile a baby is crying because he hears the voice of his aunt in the distance and feels left alone.
Once the four songs are over, all children and young adults come and ask the Diva for an autograph or a photograph with her.
Then the Diva and her parents swim out from the Crowd, exhausted… Ei Bien Meh… Let's return home, just opposite the street.
The formerly crying baby is now enjoying deep sleep.