The Diva and her mother spent Christmas Eve in Mandalay, paid handsomely to entertain the guests of the Christmas party at the local Grand Hotel. They were to return to Yangon on the next day.
On the morning of 25th December 2012, as the Diva was in the air, rumor spread that a plane headed to Yangon had emergency landing near Heho airport then took fire. The rumor came from a friend who is working in the travel industry and whose client is waiting in Heho. At the moment, it was impossible to get news about the accident, impossible to contact the Diva on the phone.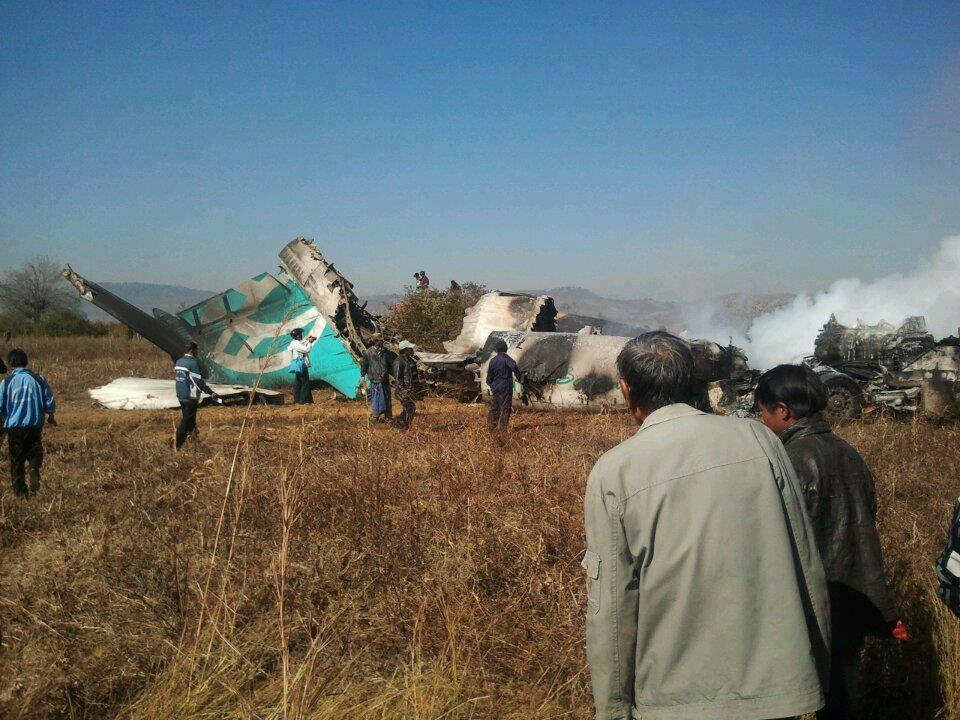 Text messages are sent. Google is queried. Facebook pages are reloaded. Anxiety grows. The wildest speculation take place. What if the Diva was on that plane? After all, doesn't she use to fly all the time with that airline? Can it be her plane that just crashed?
Finally, the Diva called, she just arrived at the airport, and did not know about the drama going on. Everyone is relieved. By sheer luck, she took another plane, as the Grand Hotel booked her tickets on another airline.
May the disaster of the W9-011 flight and the death of two people have the effect to force Myanmar government and airlines to work together to improve the lacking security.